Who we are: Ledison is the LED lighting division of the Voltacon Power Conversion group, a technology company with 15 years experience in the lighting industry. We are specialised in renewable energy and LED lighting.
What we do in LED Lighting: Voltacon (Ledison) designs and manufactures premium quality LED lights that are designed to be used with existing light fixtures, helping you to save money immediately after installing your LED bulbs. LED lights give off more light per unit of energy than traditional fluorescent lighting and use up to 90% less energy. This makes LED`s a cost-effective and environmentally friendly lighting solution for both your home and office.
Customised Solutions for Customer Success: If you are in the process of completely refitting your workplace and need a lighting solution that changes the way you light your business, Voltacon has a wide variety of LED fittings to suit all tastes and application needs.
One Stop LED Shop: Take a look around the Ledison website to find the perfect energy saving lighting solution for your home and business. View the impressive range of premium quality LED bulbs, LED tubes, panels, flood lights, and LED fittings that can be used in domestic, industrial, commercial or educational applications. Voltacon has even supplied a number of LED lights to the naval industry.
Every LED light manufactured by Voltacon uses components from renowned suppliers and is made in an ISO certified factory. You can be assured that whichever LED lighting solution you choose, it will be built to last.
If you need to create a warm ambience with LED spot lights in your living room or an accent light in your retail store, then Voltacon is the one stop shop. With over one million LED lights installed worldwide, Voltacon understands the needs of every consumer and business and has the experience to offer you the perfect lighting solution for your needs.
Voltacon offers customised solutions to help you achieve the best lighting solution for the individual needs of your business. Voltacon has the experience to meet specific lighting requirements and can repair or refurbish your existing fittings if required.
Discover the Highest Lighting Quality
QUALITY IS OUR FIRST PRIORITY!
Our parent company, Voltacon UK Limited is certified by the British Standards Institution (BSI) against the internationally recognised standards of ISO9001 for Quality and ISO14001 for Environmental standards, as is our manufacturing plant. Committed to driving sustainability on a national level as well as an international one, Ledison also collaborates with local council, community and environmental groups.
CORPORATE DOCUMENTATION
Product Liability and Public Liability Insurance. Related File Download
Terms and Conditions of Sale. Download
5 Year Warranty. Download
ISO 9001:2015 Quality Management System. Download
Ledison Lighting is the official partner of the AWARD WINNING manufacturers in LED Lighting industry Lemnis Lighting and Ledon Lamp GmBH.
Glacial Lighting is a major business partner of Ledison from the first day our establishment in the lighting industry. Glacial is ranked among the largest and most important manufacturers of LED power supply.

Voltacon is the exclusive distributor in the UK of LED lighting solutions for indoor/outdoor applications and both residential and commercial uses. The distinguished products of Glacial are modern and high performance. The switch mode power supplies (SMPS) are patented and manufactured entirely by Glacial. We stock the complete range of lighting products and power supplies: Constant voltage, constant current, dimmable driver, dc-dc converters, DALI controllers and LED driver from 5w up to 400Watt.

LEDON Lamp GmbH concentrates on developing, producing and marketing highly efficient LED lamps. As a wholly-owned subsidiary of stock-market listed Zumtobel AG, Austria, LEDON Lamp reaps the benefit of the whole group's extensive technical expertise.

LEDON's LED lamps feature innovative lighting technology and are ideal replacements for traditional incandescent lamps and available CFL energy-saving lamps. These retrofit lamps echo the shape of traditional lamps styles. Excellent lighting quality and energy savings of up to 85% make LEDON lamps equally attractive in both environmental and social terms.

LEDON is based in UK and Austria.
| | |
| --- | --- |
| | Where it is applicable, our LED lights are suitable to operate in emergency mode when the mains electricity fails. Our partnership with Liteplan created emergency lighting solution for commercial building residential areas and off-shore application including ferry boats, military ships and cruise ships. Ledison's products are tested and certified by Liteplan for quality assurance and compliance with the BS for emergency lighting. |
| | |
LED lights are undoubtedly the best long-term lighting investment for your home and business. At Voltacon (Ledison), we believe this technology is the future of lighting; at the same time, we understand that any technological transition can be daunting. Our experience allows us to make that transition both easy and affordable, allowing you to begin saving money and be rid of the hassle of other light sources sooner. With our 5 year warranty, you can be assured that your investment is well protected.
Another factor that sets Voltacon Lighting apart is our ability to provide customised solutions for your unique requirements. Using our expertise and flexibility in the supply and installation of LED lighting, we are able to meet the very specific needs of clients' varied applications. This includes a wide variety of fixture types, tube lengths, lighting type combinations and even custom light colour temperatures.
Keep in touch. Click one of the banners below to access our social media pages.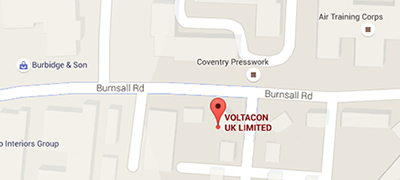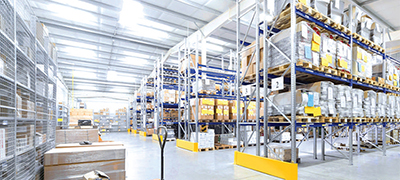 SUBSCRIBE TO OUR NEWSLETTER